Apart from the 4K UDTVs, Toshibas has also showcased a prototype of its new Computer Graphic Watch: an OLED screen on a traditional watch wristband that can be paired with a smartphone.
The device features a 320 x 100 OLED display and can be connected to a mobile phone via Bluetooth allowing users to make and receive calls, use their phone's GPS for navigation, check their email and surf the web without taking their phone from their pocket or bag.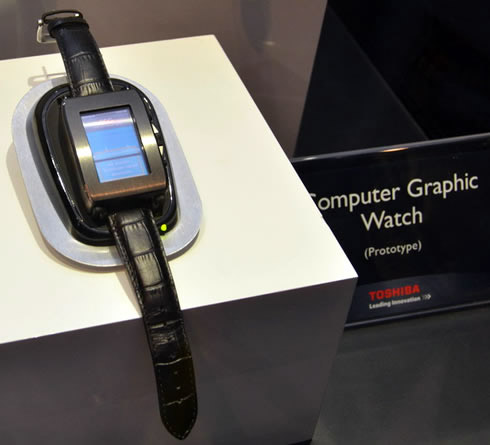 In addition, the watch features sensors to measure temperature, a users' heart beat rate, or his or her activity.
The device is powered by an ARM-based SoC and runs Linux-based software. It's battery is strong enough to power the device for 2-3 days or even more, since a sensor turns the display off when the user's arm is vertical position.