Dell has created a budget version of its Latitude 10 Windows 8 tablet for more price-conscious customers. The new essentials level offers a configuration that drops some aspects of the original, such as being able to remove the battery or have support for a Wacom active stylus, in order to put the slate's price down to as low as $500.
The essentials variant uses the same 1.8GHz Intel Atom processor supported by 2GB of RAM as the normal version, as well as the 10.1-inch 1366x768 IPS display protected by Gorilla Glass. The 2MP front and 8MP rear cameras remain the same, though loses the LED flash, and the essentials body does not have the option to insert a SIM card.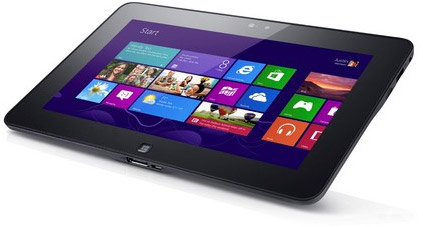 The first Latitude 10 essentials tablet is on sale now with a $580 price tag and 64GB of SSD storage, below the current Latitude's $680 cost. A second version will be made available in the coming months at the $500 figure, with 32GB of SSD storage instead.