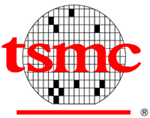 We got new reports of Apple working towards breaking the ties with Samsung. The company is reportedly moving the production of quad-core A6X chips out of Samsung's factories. It's no secret the Korean company has been doing lots of manufacturing work for Apple, but the fierce patent war the two companies are having over the past two years is obviously having its consequences.
The company to take over the production of the quad-core A6X chips is TSMC - Taiwan Semiconductor Manufacturing Co. It's the world's largest independent semiconductor manufacturer.
TSMC will begin trial production during Q1 of this year, probably to try and convince Apple that it can deliver the required amount of chips. A few months ago there were rumors Apple will be switching to TSMC's 20nm manufacturing process, so we can expect the new chips or the ones to follow to be manufactured using the 20nm process.