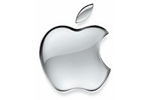 Key Apple manufacturing partner Foxconn is reportedly at work on some "initial testing" on Apple TV sets, according to a new report.
Citing a source at Hon Hai (otherwise known as Foxconn), Focus Taiwan says the manufacturer is at work on some early testing of TV sets that range between 46 and 55 inches.
The report comes a week after similar claims from The Wall Street Journal that work had begun on an Apple TV set as part of a partnership between Sharp and Hon Hai.
As for timing, Focus Taiwan's source says the production schedule hints at a release for "the end of next year," with a possible debut at the Consumer Electronics Show the following January. That would be especially notable given that Apple does not unveil new products, or showcase its current product line, at that show.
This isn't the first time reports have claimed Foxconn is at work on an Apple TV set. A report out of China Daily earlier this year said the company was "making preparations for iTV, Apple's Inc.'s rumored upcoming high-definition television," attributing that information to Foxconn CEO Terry Gou. The company quickly refuted that information, saying it was "not accurate."