MLaunched last week, the $249 Matrox DS1 is one of the first Thunderbolt docking stations to hit the market, providing a breakout box into which Mac users can connect their collection of peripherals with one cable.
Most Thunderbolt-equipped accessories seen so far have been high-end hard drives or external SSDs, monitors and specialty equipment targeted at professionals. While this trend is normal with many new I/O formats, Thunderbolt has taken an unusually long time to curry favor with device makers marketing to the average consumer.

Currently, MacBook Pro or Air owners have few choices when it comes to a Thunderbolt-ready hub, one being Apple's own Thunderbolt Display, which is disappointing given the spec's bandwidth capabilities.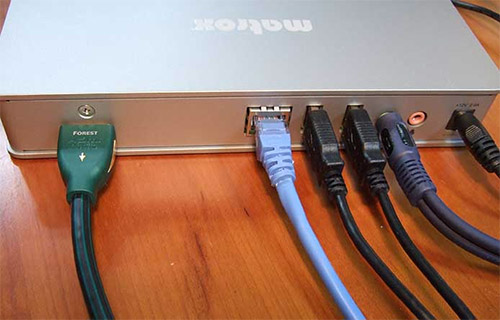 As for the Matrox DS1, the concept is simple: create a dock that leverages the 10-gigabit per second protocol to consolidate a number of components on a Mac user's desk.