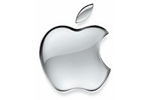 German auction house Team Breker sold a rare, fully-functional Apple I computer at its November 24 auction for $640,000 -- an amount that smashes the previous record for an Apple I sale of $374,500 set by Sotheby's this last June. The last Apple I item available was an attempt at selling a nonfunctional motherboard for Apple's first offering, but bids didn't meet the £50,000 ($80,555) reserve price.
"The Apple I, because of Apple's status now in the world, is the beginning of that company," collector Lonnie Mimms told Classic Computing. "For corporate America and for the computer industry, there isn't anything more iconic than that in existence."
The original Apple Computer (now Apple I) was designed and hand-built by Steve Wozniak. The first appearance of the machine was the July 1976 Homebrew Computer Club meeting in Palo Alto, CA. About 200 machines were produced, and less than 50 are expected to have survived the last 36 years. Of those, fewer than 7 are thought to be still in working order.