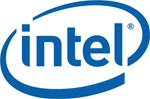 Intel has all but completely denied the rumors that it would move towards only producing hardwired processors. The chip producer has said it would continue to make processors that use sockets in the future, though it was not able to talk about "specific long-term product roadmap plans" which could still be a socket-less existence.
The rumors came to a head when a number of reports were released about Broadwell's market entry in 2014, talking about its need to use Ball Grid Array (BGA) connections instead of the current Land Grid Array (LGA) technology, and therefore forcing users to replace the entire motherboard instead of just the processor in an upgrade. It was also alleged that Intel had delayed briefing OEMs about the change, instead briefing only desktop and notebook manufacturers.
In a statement received by Maximum PC, Intel "remains committed to the growing desktop enthusiast and channel markets, and will continue to offer socketed parts in the LGA package for the foreseeable future for our customers and the Enthusiast DIY market." Depending on the exact interpretation of the statement, this could mean Intel will sell socketable processors in a sufficiently large range, or it could suggest that Intel may still be making the move to BGA for most of its produce, leaving only the premium end of LGA processors for enthusiasts to purchase.