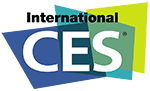 The market is experiencing exponential growth in the demand for connected home devices and applications. Trends toward ultra-high-speed broadband access, pay TV, and OTT services and device-to-device connectivity are changing the way consumers play, watch and listen to media. This evolution, combined with an influx of digital devices in every room, is expanding the scope and requirements of the connected home. As the connected home environment continues to evolve and expand, DLNA, HomePlug, MoCA and Wi-Fi Alliance, combined with their more than 650 member companies, play a crucial role in delivering a seamless and rich experience.
DLNA
"From wired to wireless devices, DLNA Certified products take advantage of the high speeds and broad deployments of home networking technologies," said Nidhish Parikh, chairman and president of DLNA. "As part of this year's joint alliance activity at CES we will be showcasing the flexibility for consumers to enjoy their photos, music and videos on DLNA Certified products where they want it and when they want it."
HomePlug
"HomePlug Certified products deliver reliable performance and true plug and play networking for millions of consumers worldwide," said Rob Ranck, president of the HomePlug Alliance. "We are delighted to join with the three other alliances at CES 2013 that share the vision of enabling a connected lifestyle for consumers."
MoCA
"It is an honor to be with the industry's most established and respected home networking standard alliances. Through our collective presence, we demonstrate to the industry, from service provider to equipment vendor to consumer, that the technologies for getting media where you want it, when you want it are all represented," said Rob Gelphman, VP of Marketing and Member Relations, MoCA.
Wi-Fi Alliance
"We are now in the era of the truly connected home, and Wi-Fi CERTIFIED products help realize the full potential of easy-to-use connectivity in appliances, electronics, computers and more," said Wi-Fi Alliance marketing and program management director Kelly Davis-Felner. "We're pleased to work with other organizations and our member companies to bring the connected home to life on the show floor."
The alliances encourage CES attendees to come to the booth and see how these technologies deliver the connections for the connected home. The meeting spaces and demo area will be located in the Connectivity Alliances TechZone in South Hall 1, LVCC, Booth 20300 during 2013 International CES.