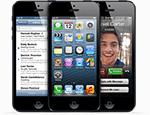 The world was finally graced with the iPhone 5's presence in September of this year after a long wait (remember when we all thought the iPhone 4S was actually going to be the 5 in 2011? Oops). Only three months after the 5's release, rumored photos of the iPhone 5S are already starting to circulate.
ETrade Supply, a parts firm, has released many photos of what it believes to be the shell of the iPhone 5S. More specifically, it looks to be the rear shell, and it shows a few minor differences between the 5 and the future 5S.
One difference includes the placement of the logic board screw holes, which is slightly different from the pattern in the current iPhone 5. ETrade Supply also offered a few other differences, which are highlighted in blue, yellow, purple and red below.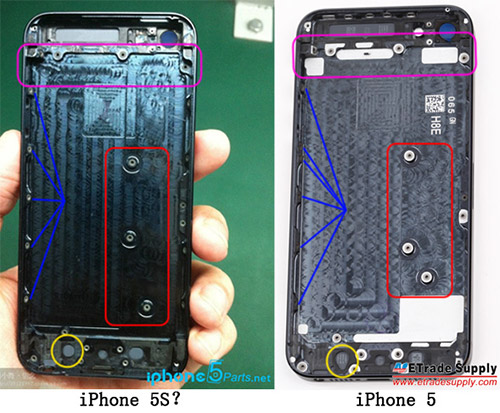 While it's unclear where these photos came from, the rear housing appears to be genuine with the normal regulatory identifiers, IMEI, etc. But one possible theory is that it's an old, discarded iPhone 5 design.