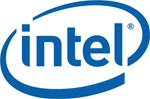 Intel is set to upgrade its entry-level desktop Pentium and Celeron product lines in the first quarter of 2013 with the launch of Ivy Bridge-based 22nm Pentium G2130, G2020 and G2020T and Celeron G1620, G1610 and G1610T processors, while its existing Sandy Bridge-based 32nm Pentium G870, G645 and G645T as well as Celeron G555, G550 and G550T will be phased out of the market starting the end of 2012, according to sources from the upstream supply chain.
Orders for several processors including the Core i7-2700K, Core i5-3450, Core i5-2310, Core i3-2105 and Pentium G440 will end by the end of 2012.
For notebooks, Intel is set to release several Ivy Bridge-based dual-core processors including Core i7-3687, Core i5-3437U, Celeron 1037U, 1007U, 1020M and 1000M in first-quarter 2013, and it will release its Haswell-based processors in the third quarter. Intel will also stop supplying single-core Celeron processors including the Celeron 807 and B730.
For the company's desktop processor business, Sandy Bridge-based 32nm processors currently still account for 60% of shipments, while Ivy Bridge-based 22nm processors account for 34%, Atom series 4% and Sandy Bridge E series 2%. In the first half of 2013, with the launch of the new Pentium and Celeron processors, Ivy Bridge-based processors' proportion will rise to 75-78%, Sandy Bridge and Atom will together have less than 20% and Haswell, which is set to launch in the second quarter of 2013, will have 4%.
In the second half of 2013, Ivy Bridge E, Sandy Bridge E and Sandy Bridge-based processors will together account for 4%, Atom will also have 4%, while Haswell will have 20%, leaving Ivy Bridge-based products still the mainstream processor in the market.
Intel will also announce 20nm 530 series MLC solid state drives (SSD) in the first quarter of 2013.