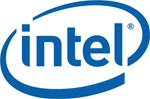 Intel will release its first 22nm quad-core Atom system on a chip (SoC) in early 2014, according to a leaked roadmap.
German tech blog Mobilegeeks.de published Intel's roadmap online, which shows the current Clover Trail systems being replaced with the 7th generation Atom dubbed Bay Trail-T line. According to the leaked slides, the new chips will run at up to 2.1Ghz, compared to Clover Trail's 1.5Ghz, giving a 50-60 % boost to computing performance although is does not support hyperthreading.
In addition, Bay Trail-T's built-in graphics hardware will offer a 3X boost in performance and will also support DirectX 11. The hardware will be also able to output a 2,560 x 1,600 display and record stereoscopic, 1080p 3D video.
Bay Trail-T will also be the first Atom to support USB 3.0, as well as four USB 2.0 ports, and can handle DDR3 memory with between 8.5 and 17GBps bandwidth on twin 64-bit channels.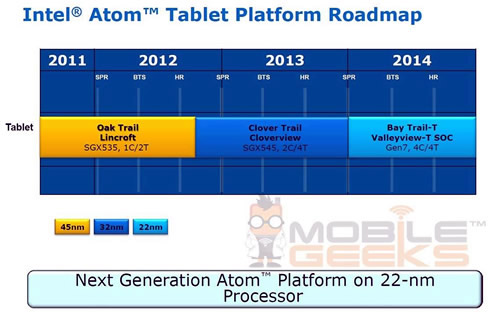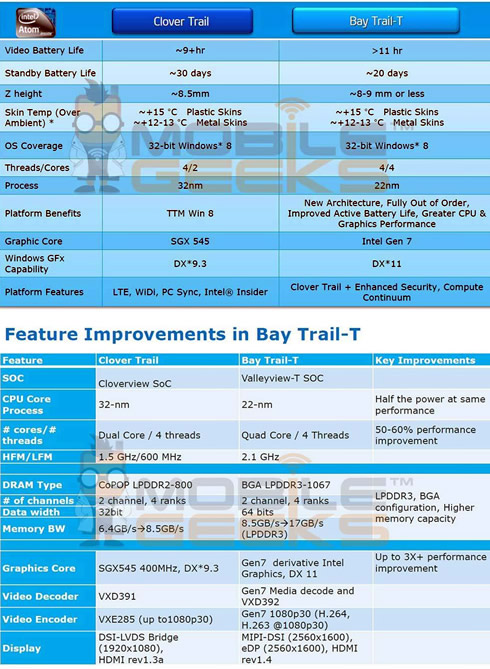 The slides also note that all theses performance enhancements will be reached at half the power, compared to the Clover Tral SoCs. The new SoC design gives it more than 11 hours video battery life on reference designs, but standby time is cut from 30 to 20 days with the new chip.