Samsung's ARM-based Exyonos chipset powers Google's new Chromebook, the Nexus 10 tablet and even Mont-Blanc's upcoming supercomputer.
And now a number of reports suggest the South Korean corporation is actively eyeing 64-bit processor designs for the lucrative server market after licensing ARM's first 64-bit Cortex-A57 and Cortex-A53 chips.
According to IDG News, the faster 64-bit processors will power servers (by 2014), high-end smartphones and tablets - all while offering optimized performance-per-watt compared to its 32-bit counterpart.
As Insight 64 analyst Nathan Brookwood notes, Samsung has hired numerous chip designers to work in the company's Austin, Texas facility, including for AMD employee Pat Patla, who is currently involved in server product operations.
"The tea leaves are very much aligned to Samsung doing something around ARM in servers," Brookwood confirmed.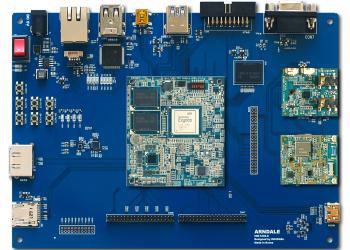 And why not? A number of industry heavyweights such as Facebook, Dell, Hewlett-Packard and Red Hat are currently backing ARM-based servers.
Nevertheless, Dean McCarron, principal analyst at Mercury Research, cautions that ARM's success in the server sector is likely contingent upon industry software support.
"Many of the popular Linux builds in the future will support the 64-bit ARM instruction set, so the software development effort is well underway," he confirmed.
Samsung will inevitably face competition from a number of major chip players, including Calxeda, Nvidia and AMD - all off which plan to offer 64-bit processors for servers. Still, McCarron and other analysts believe the move towards the server space is likely to benefit Samsung in the long run.
"It's a lucrative market," McCarron added.