Microsoft CEO Steve Ballmer has described sales of the software giant's new keyboard-enabled tablet as "modest" in an interview with a French publication. It is the first time since the device's release late last month that Microsoft has given any indication of the popularity of the Surface RT tablet, though it was previously believed to be selling well due to sell-outs in online availability. Official sales numbers on the device remain unavailable.
Speaking with Le Parisien, Ballmer noted the Surface RT's "modest" sales, but pointed toward the forthcoming Surface Pro -- which will run the full version of Windows 8 -- as another important point for the company.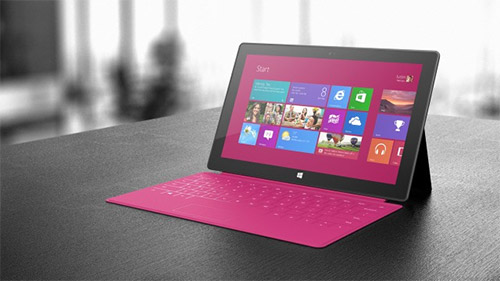 The Surface RT tablet debuted to largely mixed reviews, with some applauding its hardware but less enthusiastic about the device's software and app ecosystem. Since its release, a number of reports have emerged alleging problems with the device's Touch Cover, which is said to be prone to splitting and wear.
Modest sales of the device may not be the best indicator of consumer interest in it. While Microsoft has been advertising Surface RT on television and the Internet, it is not available in major retail stores; customers can only purchase one online or at a Microsoft retail store. At least initially, the online channel sold out of Surface units, though it appears to now be shipping units regularly. Ballmer noted the initial shortages, saying that was "a good sign" and that Microsoft would work to fix it quickly.