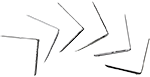 One reason why Intel and notebook makers were able to invent the "ultrabook" product type is the distinct lack of an optical drive.
Though HDD and SSD makers have been making strides in terms of drive thickness, ODD makers have had more trouble.
here is only so much that can be reduced in size about a drive meant to read disks of fixed dimensions.
Fortunately, ODD makers have finally reached the point where they are comfortable.
Mass production of 9mm-thin (0.35 inches) CD/DVD/Blu-ray drives will start soon, if it hasn't already.
Ultrabook makers will add them as a standard feature in early 2013, something they could not accomplish with 12.7 mm versions (0.5 inches).
8.5mm or 7mm would be the next logical steps, but optical pick-up heads might not be able to get small enough for them to be possible.