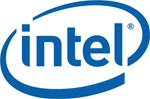 Intel today officially released its first solid-state drive (SSD) using 20-nanometer (nm) NAND flash memory process, the Intel SSD 335 Series.
The Intel SSD 335 Series is a 6 gigabit-per-second (Gb/s) SATA drive available in a 240 gigabyte (GB) capacity that performs 500 megabytes-per-second (MB/s) sequential reads and 450 MB/s sequential writes. It is based on the SandForce SF-2281 processor.
The product is Intel's first SSD to use the latest 20nm NAND flash memory jointly developed by IM Flash Technologies (IMFT). Announced last April, with shipping beginning in December 2011, the 20nm IMFT NAND uses a new cell structure that enables more aggressive cell scaling than conventional architectures. The 20nm 64Gb NAND uses a planar cell structure to overcome the inherent difficulties that accompany advanced process technology, enabling performance and reliability on par with the previous 25nm generation, according to Intel.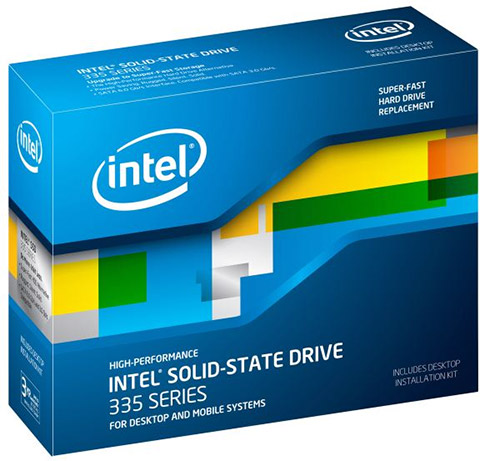 "The Intel SSD 335 uses Hi-K/metal gate planar cell technology, which overcomes NAND process scaling constraints to deliver the smallest-area NAND cell and die in the industry," said Rob Crooke, Intel vice president and general manager for the Intel Non-Volatile Memory (NVM) Solutions Group. "By pushing technology constraints and using process innovation, Intel can continue to progress SSD technology and pass along savings to our customers."
Measuring Random Input/Output (I/O) Operations per Second (IOPS) using 4KB IOPS, the Intel SSD 335 Series reads up to 42,000 IOPS and writes up to 52,000 IOPS. The specifications of the new 335 series match those of the previous 330 series.
Available in a 2.5-inch form factor 9.5mm case, the new SSD is backed by a 3-year limited warranty, the Intel SSD 335 Series is available worldwide beginning today.
According to the first reviews published online, the SSD 335 offers minor changes in performance compared to the 330 series. Let's hope that the 33d SSD will offer at least somewhat similar endurance to the outgoing 330.