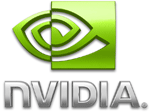 NVIDIA's Tegra 3 system-on-chip platform for tablets is getting a bit old, despite being, even now, one of the strongest available for such devices. The company is getting ready to launch the chip's successor.
We do not exactly have an official confirmation for this, but Fudzilla's report, as well as roadmaps and rumors we saw previously, seem to be in agreement.
The Tegra 4 will likely be formally launched during the January 2013 edition of the Consumer Electronics Show (CES 2013).
It will be twice as powerful as the Tegra 3 and ten times better than the Tegra 2 that established NVIDIA as a primary supplier of Android tablet platforms in 2010.
Wayne (this is the Tegra 4 codename) will even support modems capable of LTE broadband (long-term evolution). Thus, phones based on Tegra 4 may appear as well, not just tablets.
Samsung and Qualcomm will continue in their positions as main competitors to NVIDIA on the ARM front. Samsung will push its Exynos brand, while Qualcomm will market Snapdragon S4 processors.
Then there is AMD's accelerated processing unit series to consider, particularly the Z-60 chip that debuted this month (October 2012).
Slates running Windows 8 on x86 chips will rise in number and directly challenge Windows RT on ARM and, naturally, Android on ARM models. AMD even has an App store now (AppZone) and a program that can make Android apps work on Windows.
All these factors suggest that, from 2013 onwards, NVIDIA, Qualcomm and Samsung will have fewer products and customers to fight over.
Fortunately, or unfortunately, depending on one's view, tablets with Windows 8 on x86 chips have mostly been business-oriented so far, as well as more expensive than media slates. This differentiation might not last long though, especially with AMD's Z-60 having been specifically created as an alternative to Tegra 3 and the others.
November (2012) is the period that AMD-powered tablets (like Fujitsu Q572) are said to be scheduled for. The product released will give us and NVIDIA an idea of what Tegra 4 will face.