Japan-based Ortus Technology has introduced what it calls the smallest LCD panel with 4K resolution, packing 3,840x2,160 pixels into 9.6 inches. The pixel density is also impressive, at 458ppi. Its other promised specs include a 160-degree viewing angle from all directions and coverage of 72 percent of the NTSC-standard color gamut.
The LCD uses microfabrication and liquid crystal alignment to attain its specs. Ortus developed and used its own panel driving technology called HAST (hyper amorphous silicon TFT) for the display.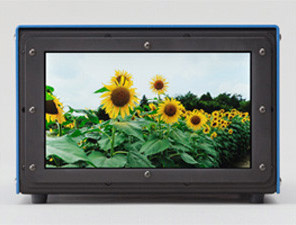 Ortus hopes to market the screen to video, medical, and commercial equipment makers as well as broadcasting monitors.
Samples of the panel will be on display at the Electronica 2012 show in Munich, Germany, scheduled for November 13-16.
Last year, Ortus set a record for the smallest 3D-capable 1080p display, with a 4.8-inch LCD, also with HAST tech. It also sported 458ppi density.