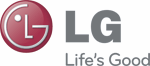 Google and LG are reportedly working together to create the next Nexus smartphone, according to reports Friday.
CNET cited a "person briefed on the matter" to report that phone will be announced in late October by the companies.
Google has been using the Nexus brand for its Android products, including the Nexus 7 tablet by Asus and the Galaxy Nexus smartphone by Samsung.
The report claims that the LG Nexus phone will be similar to the recently announced Optimus G smartphone, meaning that it would feature a 1,280 x 768 pixel HD display, an 8-megapixel camera and include wireless battery charging. The phone will probably run on a quad-core Snapdragon S processor and be available in 8 GB and 16 GB versions.
The last two Nexus phones were developed by Samsung while the original Nexus was made by Taiwanese HTC.