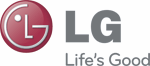 LG Display claims its Samsung Electronics has infringed seven of its patents on organic light-emitting diode (OLED) panel technologies.
LG Display accused Samsung of infringing seven of its OLED patents on five products, Yonhap news agency reported today. The products include Samsung's Galaxy S-series smart phones and tablet computer Galaxy Tab.
"The company filed a damage suit to protect its indigenous technologies that took an enormous amount of money and people to develop over a long period of time," an LG official said at the press conference.
In court papers submitted to the Seoul Central District Court, LG Display alleged that Samsung infringed seven patents in five of its mobile Internet devices ― the Galaxy S3, Galaxy S2, Galaxy S2 HD, Galaxy Note and Galaxy Tab 7.7.
The patents in question ― KR0583252, KR0774911, KR0581101, KR0641738, KR0555308, KR0754484 and KR0939206 ― are related to panel designs, circuit technologies and OLED structures.
Samsung will most probably file a countersuit, according to the report.