Acer isn't going to be among the companies launching Windows RT tablets this fall, and its laptop line hasn't really been doing that well, so it is trying alternatives, in this case personal computers running Google Chrome OS.
Acer was one of the major suppliers of netbooks during the 2-3 years when they sold very well, but times became hard fast, after tablets debuted.
That ultrabooks appeared soon after didn't help. Now, netbooks are seldom mentioned, and most of the PC makers that used to aggressively promote them have given up on them.
Acer itself had no choice but to let go of the product type. It will stop manufacture completely in a few months' time.
Normally, it would do what everyone else has been doing: focus on Windows 8/RT tablets and ultrabooks.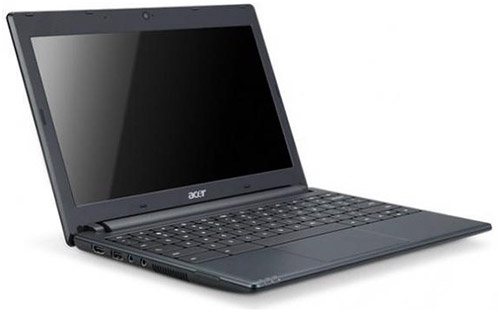 The relationship with Microsoft hasn't been all that warm lately though. Acer was one of, if not the, company most opposed to Microsoft entering the hardware market with the Surface tablet.
It isn't as though the IT player will stop Windows laptop development and sales, but it does have to look into other opportunities. Chromebooks seem to be the devices currently occupying its thoughts.
A report made the other day suggested that an Acer Chromebook will be launched in October. That would make it the second generation of such laptops.
It will measure 11.6 inches in diagonal and is already in mass production. Monthly shipments should reach 200,000 units or so, eventually.
We don't really know what to think about this development. On the one hand, the first Chromebook barely sold, and Acer can't really carry a whole product type all by itself. On the other hand, rumor has it that Lenovo will reveal a Chromebook too.
Normally, we wouldn't think much of it, but Lenovo is the fastest growing PC company of the past decade and a strong candidate for top PC supplier. If it sets its mind on turning Chromebooks into successful devices, it may just manage it.