Microsoft CEO Steve Ballmer has given a bit more information on how the software giant might price its forthcoming Surface tablets, revealing that they will likely be priced competitively with Apple's iPad. Speaking with The Seattle Times, Ballmer pegged the Surface's starting price "probably $300 to about $700 or $800." Microsoft's CEO also went on to give some idea of the future of the company, hinting that the company will likely continue manufacturing hardware products, becoming more of a devices-and-services company as it goes.
While inexact, Ballmer's price hint likely reveals a good deal about Microsoft's strategy with the Surface tablets. The $300 price point would seem to describe the Surface RT, a consumer-oriented version running Windows RT. The $700 to $800 range more likely describes the Surface Pro, a model that runs the full Windows 8 operating system and has already been described by Microsoft as intended for consumers looking to replace their notebook computers.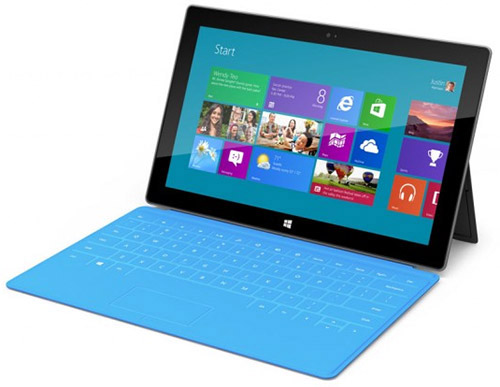 Ballmer's price points may come as relief to Microsoft's hardware manufacturing partners, who were taken aback by the Redmond-based company's sudden decision to enter the hardware space. Previous rumors had pegged the Surface's debut pricing at around $200, a price point well below anything the major device manufacturers would be able to match.
Ballmer also said that the coming years would see Microsoft retaining its software core, but moving toward becoming "more of a devices-and-services company." The commitment to at least some presence in the hardware sector would seem to lend credence to rumors that Microsoft is already working on a successor to the Surface.