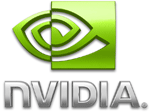 NVIDIA introduced two new GPUs, the GeForce GTX 660 and GeForce GTX 650. These new gaming GPUs are based on the Kepler architecture and are priced at $230 and $110, respectively.
The GeForce GTX 660 and GeForce GTX 650 GPUs have been designed for gaming and support the latest DirectX 11 games, including Call of Duty: Black Ops II, Assassin's Creed III and World of Warcraft: Mists of Pandaria.
The GeForce GTX 660 has been designed to succeed the GeForce 9800 GT, offering an almost 4x performance improvement, according to Nvidia. Similarly, the GTX 650 delivers an 8X performance improvement over the 9500 GT.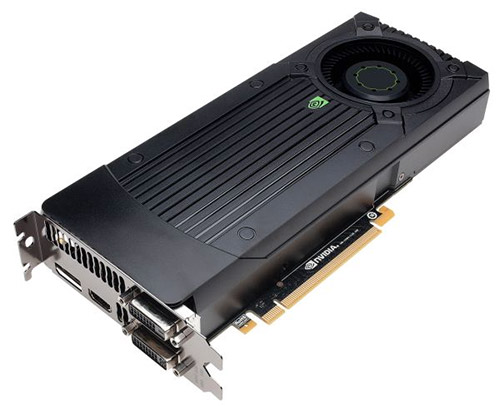 The mid-range GeForce GTX 650 is based on the same GK107 silicon as the GeForce GT 640, but it takes advantage of faster GDDR5 memory and higher clock speeds. It is otherwise identical to the GT 640. The GTX 650 packs 384 CUDA cores, 32 TMUs, 16 ROPs, and a 128-bit wide GDDR5 memory interface. It ships with clock speeds of 1058 MHz core, and 5.00 GHz memory. 1 GB of memory comes standard.
The GeForce GTX 660 is based on the new GK106 silicon and packs 960 CUDA cores, 80 TMUs, and 24 ROPs. It features a 192-bit wide GDDR5 memory interface and holds 2GB of memory. The card needs power from just the one 6-pin PCIe power connector. It ships with reference clock speeds of 980 MHz core, 1033 MHz GPU Boost, and 6.00 GHz memory (GDDR5-effective).
Both are packed with technologies integrated into the NVIDIA Kepler architecture -- including DirectX 11 Tessellation, NVIDIA PhysX, NVIDIA Adaptive VSync, and Temporal Anti-Aliasing (TXAA).
The Nvidia GTX 650 ispositioned to compete with AMD's Radeon HD 7770 and 7750 offerings.
The NVIDIA GeForce GTX 660 and 650 GPUs are available now from ASL, ASUS, Colorful, ECS, EVGA, Gainward, Galaxy, Gigabyte, Innovision 3D, Jetway, Leadtek, MSI, Palit, Point of View, PNY, Sparkle and Zotac.