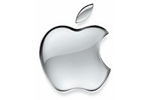 While Apple's iPhone 5 was the highlight of today's keynote, the boys from Cupertino were also showing off new iPods.
The new iPod nano features a 2.5" touch screen display and a home button (as seen on the iPhone, iPod touch, and iPad). It also features physical controls on the side and is available in seven different colors.
The iPod nano now features Bluetooth, widescreen video playback makes a reappearance, a pedometer is built-in, and it also includes FM radio with DVR functionality.
The new 16GB iPod nano is priced at $149.
Not to be left out, Apple has also redesigned the iPod touch in the image of the iPhone 5. It too features a 4" screen (640x1136), but includes the older A5 processor. The anodized aluminum iPod touch is only 6.1mm thick and weighs just 88 grams. Interestingly the iPod touch now supports Siri.
The iPod touch also includes a 5MP rear-facing camera with LED flash (it supports the Panorama feature introduced with the iPhone 5) and a FaceTime HD front-facing camera. There is also a little button on the backside of the device that once pressed, opens to reveal a lanyard loop to better secure your device when taking pictures.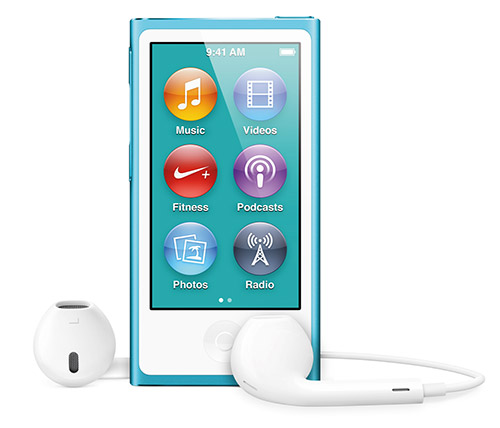 Apple iPod nano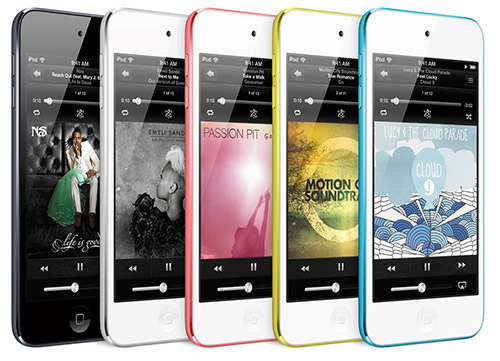 Apple iPod touch
The iPod touch offers up to 40 hours of music playback and 8 hours of video playback.
The redesign of the iPod touch has been a long time coming. Last year's "refresh" amounted to little more than a new color (white). The iPod touch is now also available in five colors (with a color-matched lanyard loop).