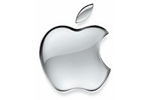 It's always been interesting that fierce rivals in the smartphone market often buy components from each other. One instance is Apple, which typically purchases memory chips from one of its main rivals, Samsung Electronics. What's even more interesting about Apple purchasing components from Samsung is that the two companies have been embroiled in one of the nastiest patent suits in the technology world.
Now sources are claiming that Apple has reduced orders for memory chips for the new iPhone from Samsung Electronics according to Reuters. Samsung has been a core Apple supplier producing microprocessors, displays, and memory chips used in various Apple products. Products that use Samsung components include the iPhone, iPad, and iPod.
According to the source, Samsung is providing some hardware for the new iPhone, but Apple has been cutting back its orders with Samsung and seeking to diversify supply lines. The Korea Economic Daily had previously cited an unnamed source within the industry claiming that Apple had dropped Samsung from the list of memory chip suppliers for the first batch of new iPhone models. Apple has turned to companies like OCZ Technology and Elpida in the wake of the Samsung snub.
The new iPhone will be unveiled on Wednesday, September 12.
"Samsung is still on the list of initial memory chip suppliers (for new iPhones). But Apple orders have been trending down and Samsung is making up for the reduced order from others, notably Samsung's handset business," the source told Reuters.
Samsung's line of Galaxy smartphones, particularly the new Galaxy S III, is some of the iPhone's fiercest rivals for smartphone market share. Samsung recently announced that it had sold 20 million S III units since it debuted in late May.