The first device to be launched with Android 4.1 Jelly Bean out of the box, Nexus 7 has been available for purchase in North America for a few weeks now.
Today, we've received reports that Android enthusiasts living in France, Germany and Spain can buy the Google Nexus 7 as well for a suggested retail price of 200 EUR (250 USD).
Manufactured by Asus, the Nexus 7 is equipped with a quad-core Nvidia Tegra 3 processor clocked at 1.3 GHz, which is complemented by a ULP GeForce graphics processing unit and 1GB of RAM.
However, it appears that the slate's processor has more potential than it was originally believed. We already reported earlier this month that the folks over at AndroidCommunity managed to overclock the tablet's all four processor's cores to 1.64 GHz.
The overclocking was possible using a Trinity Seven kernel. Users also had to be rooted in order to successfully overclock the device.
It is worth mentioning that the overclocked Nexus 7's benchmark results were pretty impressive, as the tablet scored over 7000 points in Quadrant.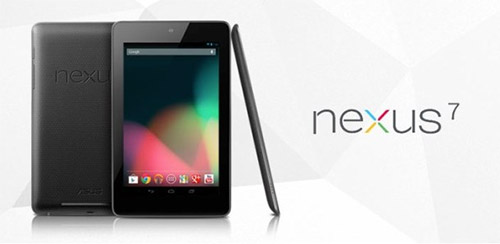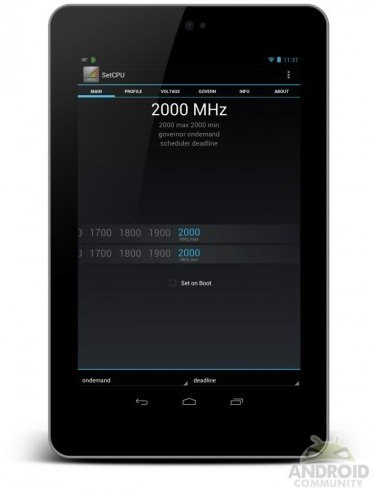 If this is not enough for you, it looks like the guys over at XDA Developers did an even greater job overclocking the Nexus 7's four cores to 2.0 GHz.
Keep in mind that this was possible using an experimental kernel, called "elite kernel" by the devs, which is not yet available for the public.
According to XDA Forum user clemsyn, "the timings are pretty aggressive and voltage are decreased on the low side and increased on the high side. This kernel might not work on your device because of these so be sure that you have a backup and that you are familiar on restoring your device."
With the Nexus 7 overclocked to 2.0 GHz, the tablet scored 8000+ in Quadrant, though we're not sure how stable the device can be at such high frequencies. Android tech-savvy who want more insight on this overclocking procedure should head over to the original thread.