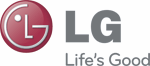 LG will depend less on third party component makers when it comes to making its next generation smartphone, the company says.
The S. Korean company describes the release of its next generation smartphone "as significant for the way it was developed as for its performance and specifications."
The new device, possibly named "Optimus G," will be a Quad-Core LTE smartphone that will utilize Qualcomm's latest Snapdragon S4 Pro APQ8064 processor, LG's upcoming device will not only offer fast performance but also longer battery life, thinner profile, brighter display and a new touchscreen panel technology as a result of the vertically-integrated development process.
LG Chem, Korea's oldest and largest chemical company and a global innovator in electric car batteries, developed a new battery that offers greater energy capacity without compromising on size and weight. Standard mobile phone batteries have a lifespan of 500 charges in best-case conditions. Utilizing LG Chem's high-density technology, the battery that was developed for the new flagship smartphone provides more power than other similarly-sized batteries by running 60 percent more efficiently. The new battery has a lifespan of 800 cycles, a first for a mobile device.
LG Display's contribution to the project was in the development of a new mobile display that is claimed to be clearer than AMOLED displays but requires less power. LG Display's True HD IPS+ Display is sharper than today's AMOLED displays due to its high pixel density of 320ppi (1280x768 pixels) and Stripe RGB IPS Panel. The new display is capable of generating 470 nits of brightness while consuming 70 percent less power compared when displaying a white background. Furthermore, LG claims that True HD IPS+ Display does not suffer from screen burn-in as AMOLED displays have been known to do.
Partnering with LG Display, solution-provider LG Innotek developed the G2 Touch Hybrid Display after investing significantly to raise its R&D capabilities in touchscreen technology. The G2 Touch Hybrid Display is a unibody unit that eliminates the gap between the glass and the LCD panel as found in traditional touchscreens. As a result, the thickness of LG Innotek's touchscreen panel was reduced by 30 percent and displays images that seem to "touch" the fingertip without the glass creating a barrier in between.
"Working closely with our affiliate companies allowed us a degree of control that very few smartphone makers have with their component partners," said Dr. Jong-seok Park, president and CEO of LG Electronics Mobile Communications Company. "Our next smartphone will be a game changer for us because we were able to incorporated all the best-of-best technologies from our sister companies with one single objective in mind - to give customers the best user experience that we were collectively capable of."
The company is expected to officially announce the new smartphone at thge IFA show in Berlin, Germany, in the beginning of Sept.