Canon has announced two new digital cameras that fall into its consumer-friendly PowerShot line. The new cameras are aimed at users looking for super zoom solutions to get them close to the action from afar. The Canon SX500 IS has 30x optical zoom and the SX160 IS offers 16x optical zoom. Both cameras use Canon's latest autofocus technology enhancements for fast focusing speeds.
The cameras also feature intelligent image stabilization technology that can analyze the scene and compensate for camera movement in images and video. The image stabilization technology promises to work even when the user is panning or walking. The cameras also feature Smart Auto mode automatically apply optimum image settings in 32 different shooting scenarios.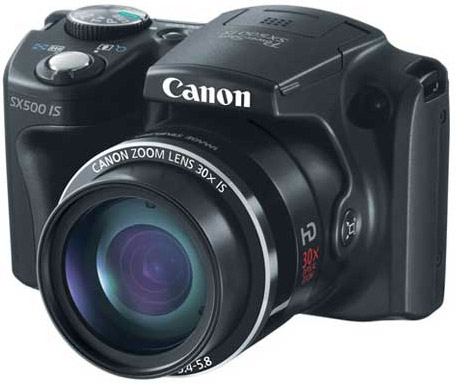 Canon PowerShot SX500 IS
The SX500 IS has a 24 mm wide-angle lens and 16-megapixel resolution. The camera uses Canon's DIGIC 4 image processor and has a three-inch rear LCD. To help users find their subject with such high zoom levels, the camera features Zoom Framing Assist that allows the user to zoom out at the touch of a button to locate their subject and then zoom back in.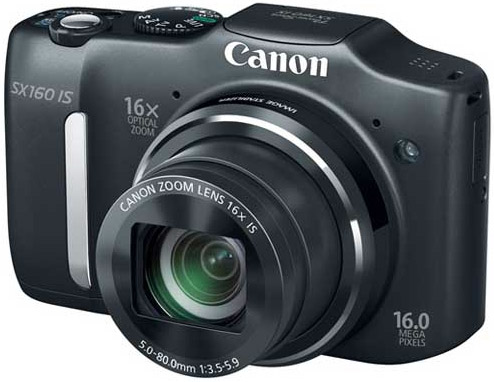 Canon PowerShot SX160 IS
The SX160 IS has an optical zoom range of 28 mm up to 448 mm. It also has a 16-megapixel resolution and uses the DIGIC 4 image processor. The camera has a three-inch LCD on the rear.
Both digital cameras are expected to launch in September with the SX500 IS selling for $329.99, and the SX160 IS selling for $229.99.