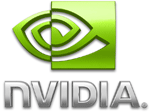 NVIDIA today launched the the GeForce GTX 660 Ti, a graphics card that?s packed with powerful high-end features, available at the $300 price point.
The new graphics card is based on the 28-nanometer Kepler architecture, which debuted with the GeForce GTX 680.
Here are some features and specs: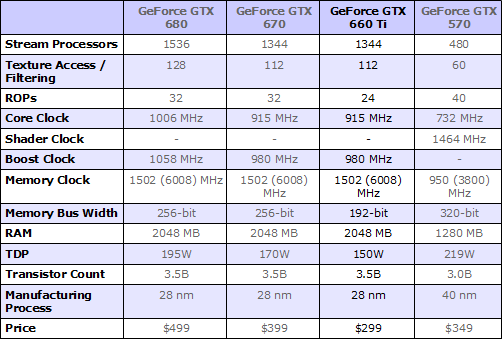 This card can support up to four displays, and features the following connectors: Dual-DVI (2), HDMI (1), DisplayPort (1).
Nvidia says that the GTX 660 Ti is a dramatic upgrade for anyone playing on previous-generation graphics technology. According to the company, the new card is 41 percent faster on average than the GTX 560 Ti from 2011, and 58 percent faster on average than the GTX 470 from 2010.
In addition, the GTX 660 Ti is filled with features, such as full support for DirectX 11 tessellation, TXAA, and PhysX technologies and the ability to drive a 3+1 display configuration from a single card.
Nvidia claims that the GTX 660 Ti even keeps pace in performance with competing products that cost $50 more, while consuming up to 25 percent less power.
According to the first benchmarks, this Kepler-based GPU managed to go toe-to-toe with similarly priced Radeon GPUs while being relatively power efficient in the process. It will not blow away the competition but still, it is around 10 to 15 percent faster than the 7870 from AMD, while the 7950 was putting out roughly the same amount of performance as the card on today's test bench.
For a limited time, Nvidia is offering gamers who purchase a GTX 660 Ti GPU from a participating retailer or e-tailer a voucher for a free copy of Gearbox Software's Borderlands 2, which is launching next month.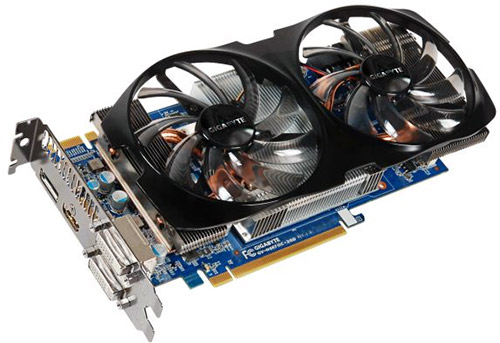 The NVIDIA GeForce GTX 660 Ti GPU is available now from add-in card suppliers, including ASL, ASUS, Colorful, ECS, EVGA, Gainward, Galaxy, Gigabyte, Innovision 3D, Jetway, Leadtek, MSI, Palit, Point of View, PNY, Sparkle and Zotac.