AOC is one of the world's largest computer display manufacturers and, although generally addressing the mid- to low-end market, the company seems to be stepping towards the upper mid-end these days.
Today, AOC is presenting the new e2752Vq office LED backlit multimedia monitor.
The new device features a popular TN LCD panel sporting the expected 1920 by 1080 pixel FullHD resolution.
The diagonal size is 27", which is quite rare at AOC, as the company's mainly interested in affordable models.
The new e2752Vq office multimedia monitor also comes with integrated speakers with a total output power of 5 watts and a modest USB hub.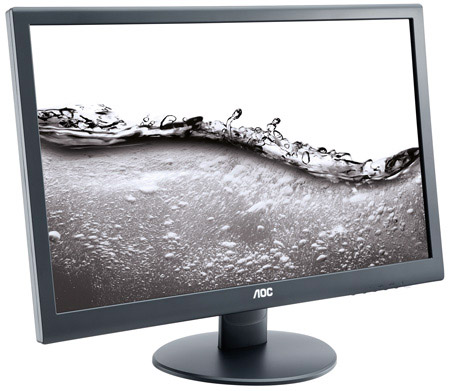 One quality aspect that we must credit the e2752Vq with is the higher than average contrast ration of 1200 to 1.
The new e2752Vq office multimedia monitor also features a dynamic contrast option which will raise the value up to an impressive 20 million to 1.
Being a TN monitor, it's no wonder AOC touts a 2-millisecond response time, but all these features don't quite make up for the rather high price of $410 (€330).