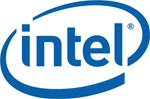 Intel is looking to unify specifications for mSATA SSDs targeted at ultrabook applications, and is seeking cooperation with PC vendors and NAND flash companies. Details regarding the new SSD specs for ultrabooks will likely be finalized in September, according to sources at memory makers.
The new SSD specification is expected to be fully adopted into ultrabooks in 2013, but whether it will become a standard specification for traditional notebooks will depend on PC brand vendors' attitudes.
However, although PC players are optimistic about Intel's plans to unify SSD specifications, they are also concerned about follow-up issues such as left-over inventories old components.
The sources revealed that Intel wishes to unify mSATA SSD specifications into one single standard – Next Generation Form Factor (NGFF) – with most PC brand vendors as well as NAND flash makers such as Micron, SanDisk and Samsung Electronics, all participating in the discussion.
The sources pointed out that one of the reasons Intel is being aggressive about pushing NGFF is because current mSATA SSD specifications have limitations in the number of NAND flash that can be used (4-5 chips maximum) and if ultrabooks wish to adopt SSDs with more than 512GB of storage capacity, using the NGFF standard to relieve these limitations is a must. NGFF-based SSD have the advantage of allowing NAND chips on both sides of the PCB.
Compared to mSATA SSD, NGFF-based SSDs will feature exactly the same width and thickness and only have a difference in length. Currently, there are five lengths being discussed by PC brand vendors including 20mm, 42mm, 60mm, 80mm and 120mm, with 42mm, 60mm and 80mm versions expected to have a higher chance of become the final standard.