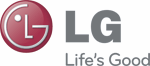 LG is said to be preparing to roll out a new handset that will be powered by an LG-developed processor. The Chosunilbo reports that the quad-core L9 processor will be one step in the manufacturer's goal of relying more on its own manufacturing capabilities to produce mobile devices. The electronics manufacturer is expected to unveil the device in the coming months, with a market debut slated for later in the year.
The new smartphone is said to be developed to the direct specifications of LG's chairman and co-CEO Koo Bon-moo, who has been dissatisfied with the level of collaboration between LG Electronics, LG Chem, and other aspects of the Korean tech conglomerate. LG's various divisions supply parts to mobile device leaders such as Apple, though sales of the company's own mobile devices lag behind Apple, Samsung, and others.
The quad-core L9 processor reported to be featured in LG's forthcoming handset is thought to be modeled on the ARM Cortex-A9. The phone is said to feature a True HD screen and a rear camera resolution in excess of 10MP. No word is yet available on pricing, operating system, or even a potential release schedule.