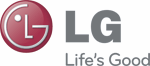 To say South Korea's LG Electronics has struggled in the smartphone era would be to put it lightly. LG has plummeted in the sales rankings, even as local rival Samsung has banked massive profits. But a leadership shakeup has appeared to breathe life into the struggling giant, which has released a more impressive selection of Android handsets of late.
But LG's latest rumored flagship phone may put those modest recent efforts to shame, perhaps earning the distinction of being the most powerful Android smartphone on the market.
The superphone is rumored to be codenamed the "Eclipse 4G LTE". Much like Eclipse super star destroyer of the fictional Star Wars: Dark Empire universe, this will prove one mean smartphone.
It is rumored to pack a 1.5 GHz Snapdragon 4 (APQ8064) core -- Qualcomm top of the line new 28 nm CPU. What's more it's rumored to have an industry-leading 2 GB of DRAM, paired with an impressive 13 megapixel camera. And the phone will come with a voice-over LTE chip from Qualcomm (the MDM9615), supporting both LTE voice and data traffic (VoLTE isn't expected to be brought onboard system-on-a-chip designs until next year). The only modest spec item is the 16 GB of NAND -- but there's expected to be a microSD slot, so that should be more than enough.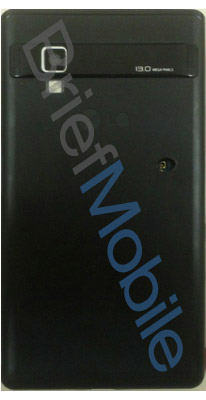 The phone was first exposed by BriefMobile, who stated that they expect it to land in Q4 2012. The Verge chimed in, commenting that this was possible, but not to count on it, as the phone was clearly a prototype. Writes The Verge:
The phone itself, unhelpfully pictured from the back, appears to be a proof-of-concept prototype rather than a production-ready device, with an exposed aerial port and unfinished branding.
If the Eclipse does indeed come to fruition, LG may see some serious interest from Android buyers eager to get their hands on this ridiculously powerful smartphone.