The Galaxy Note 9 is Samsung's next flagship to see daylight, and a leak today claims to provide us with a closer look at what the device could look like when viewed from the front.
While there's no guarantee that this SlashLeaks photo is legit, the purported leak does seem to align with previous leaks pointing to rather subtle changes on the Galaxy Note 9.
Specifically, the upcoming phablet is likely to closely resemble its predecessor, so there's very little to be excited about on this particular unveiling. This photo does show that the front panel could be only slightly different, with somehow smaller bezels in the upper and lower sides.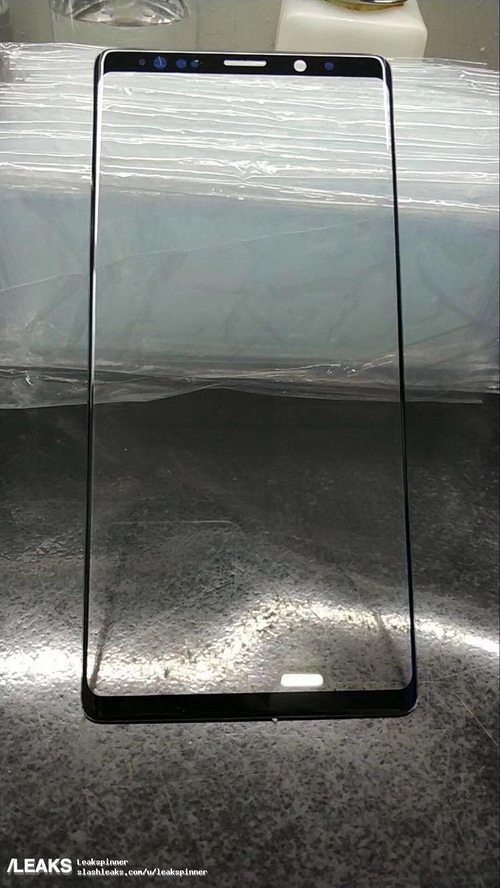 Rumor has it that Samsung isn't working on anything breathtaking on the Galaxy Note 9, and instead the company sees it as a transition model to prepare for a bigger upgrade next year.
Previously, it was believed that the Note 9 could incorporate features like a fingerprint sensor embedded into the glass, but this change has reportedly been pushed back to the Galaxy S10. This particular model is expected to see daylight in early 2019, and it would mark the tenth anniversary of the Galaxy S lineup.
Therefore, Samsung wants to mark this release with major upgrades, including the said fingerprint sensor integrated into the glass.
As for the Galaxy Note 9, the changes would mostly happen under the hood, with Samsung likely to upgrade the phablet to the same CPU options as the Galaxy S9, namely the Exynos 9810 and the Qualcomm Snapdragon 845. RAM could be upgraded from 6GB on the S9 to 8GB, while the fingerprint reader will probably stay on the back just like on the existing model.
The debut of the Note 9 is expected to take place in early August, with pre-orders to begin shortly after that.