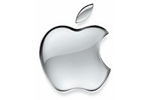 iPhone X's Face ID facial recognition system has been deemed extremely secure by parent company Apple, despite concerns that it would be easier to unlock devices in the case of twins or people who share similarities in the way they look.
Early tests conducted after the launch of the new iPhone returned mixed results, with different pairs of twins showing that Face ID sometimes fails to recognize each person, providing the other twin with access to the device.
The iPhone X has failed another important test, as a mother and son couple proved that it's easy to breach the facial recognition system with no hacking skills, and it's all possible because of the way the system works.
According to a report from Wired, the likelihood of bypassing facial recognition can increase depending on the lightning conditions of the original configuration process, which appears to have an impact on accuracy.
When trying to determine if the Face ID system can be bypassed by her son, the mother configured facial recognition one more time using perfect light conditions. In these conditions, the son could no longer unlock the iPhone X, while another setup process performed during nighttime showed that getting access to the home screen is indeed possible.
At first glance, it all seems to be an issue that Apple could solve with software updates that would increase the data matching percentage that allows an iPhone X to unlock the home screen for its owners.
But while this could indeed reduce the likelihood of someone getting unauthorized access to an iPhone, it also increases the chances of Face ID to fail more often when an incomplete scanning of the face's owner is performed.
Apple, however, claims Face ID is much more secure than Touch ID, the fingerprint sensor that's only available on the iPhone 8 and previous generations, citing a 1:1,000,000 chance for someone else to be able to access your iPhone. In the case of this test, however, this ratio dropped to 1:1.