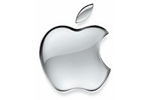 Apple has rolled out documentation to provide more information on its Face ID facial recognition system, revealing that this feature might not work unless the battery level is above 10 percent.
In other words, if your iPhone has switched to low-power mode, entering the passcode manually is the only way to unlock the device and Apple Pay isn't going to work with Face ID.
Apple also says that just like it was the case with Touch ID, Face ID isn't going to work after you turn on or restart the device and the passcode will be asked instead. There are also some other requirements, such as unlocking the device at least once in 48 hours, otherwise the passcode will be required once again.
Face ID is automatically blocked after five unsuccessful attempts to match a face, and this is a welcome security measure that Apple introduced to prevent unauthorized access to the device. And last but not least, the passcode needs to be used to unlock the iPhone at least once in six and half days, Apple says, and this is a requirement that's being used for Touch ID devices as well.
As for other factors, like the sunlight and sunglasses, Apple says they could impact Face ID performance, but not to the point where facial recognition would fail completely.
"Face ID works with many sunglasses. If you're wearing sunglasses designed to block certain types of light, then your sunglasses might be blocking the infrared light used by the TrueDepth camera. Try using Face ID without your sunglasses. If you're outside in bright sunlight, try repositioning your iPhone X so the sun isn't directly behind you," Apple explains.
Without a fingerprint sensor, it's pretty clear that Face ID not being fully reliable could be a major drawback for iPhone X buyers, who might have to enter the passcode manually on more occasions that it was the case on previous models.
Up until now, complaints regarding the performance of Face ID have been rather limited, and it remains to be seen if any problems are experienced as more buyers get their devices.