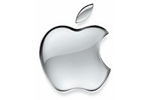 As we've seen several times already, there are Apple fans willing to go to great lengths to get their hands on the latest iPhone, and the recent launch of the iPhone X is nothing more than the living confirmation of this.
Andru Edwards explains in a video posted on YouTube how a small group of people called the police after they were told that the Apple Store in Lynnwood Washington at the Alderwood mall didn't have any iPhone X in stock for walk-in customers, claiming that CEO Tim Cook actually promised units would be available for buyers.
While it's not yet clear why the local Apple Store didn't have any iPhone X units in stock for walk-in customers, the same thing happened in several locations, with only those who pre-ordered the device allowed to wait in line to pick up their iPhones.
But the staff working at the Alderwood mall Apple Store had to call security after a few customers who hoped to walk in and buy the iPhone X were told there were no units in stock and were asked to leave.
The angry wannabe-iPhone X buyers pointed to a quote from Tim Cook where he said there will be iPhone X in stock for walk-in customers, and went as far as asking for the store manager's personal home number for a reason that's pretty impossible to understand.
After yelling, cursing, and raising voices, the group decided to call the police because they believed they were being lied, probably hoping for law enforcement to break into the store, search for any available iPhone X units and even give them a few samples for free.
Obviously, that didn't happen, and one police officer even had a better solution: "If you need a phone so bad and there's no iPhone X, go somewhere else and buy an Android phone!"
For what it's worth, it's believed these folks were trying to get the iPhone X to resell it overseas, a thing that proved to be quite a profit-generating machine, with some people selling the device for as much as $60,000. That's insane, but so is calling the police for a store not having the product you want to purchase in stock.
In case you're wondering, yes, Tim Cook did say there would be limited stock for walk-in customers, and Apple advised customers to arrive early at the store.