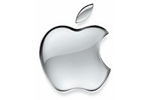 iPhone 8 will be a special model of Apple's flagship product since it marks the 10th anniversary of the iPhone, so to celebrate the moment properly, Cupertino is preparing some special color options as well.
The iPhone 8 is very likely to be available in 4 different colors, leaker Benjamin Geskin claims, including what he describes as a mirror-like option.
A photo that he posted on Twitter shows what the mirror-like iPhone would look like, though it's worth mentioning that the imagine depicts an iPhone 6 with a mirror design.
While very little is known about this new model, we imagine the new iPhone 8 could look somewhat similar to the Sony Xperia XZ Premium, a device that we've recently reviewed and which we described as looking pretty exquisite.
Sony has managed to obtain an impressive look of the phone using Gorilla Glass 5 for extra strength, and there's a good chance Apple could be aiming for the same thing, especially because the company is said to be looking into a glass body as well.
Glass is needed on the back of the iPhone in order for wireless charging to work properly, as this appears to be one of the highlights coming on the next model.
As far as the other three color options for the iPhone 8 are concerned, it's rumored Apple has already picked white, black, and a third unnamed version which could be Rose Gold or a completely new option. Previously, it's been rumored that Apple was working on a so-called Deep Blue iPhone color version, so maybe the company has restarted work in this regard and bringing this option to the market with the iPhone 8.
The iPhone 8 is projected to launch in September, though sales are likely to begin a bit later because of the production struggles that Apple is reportedly hitting. Analysts expect the device to hit the shelves in October or November, slightly later than the revamped iPhone 7s and 7s Plus.