In the smartphone market, 2017 will bring some innovative new features for flagship devices, seeing mostly upgrades rather than breakthrough devices. However, 2018 could be the year when a new phone could completely change the market.
Samsung's foldable smartphone, the Galaxy X, has been in the news for quite some time now and many have speculated on its release date. A new report by ETNews says that Samsung will start production of a foldable smartphone prototype in Q3 this year.
The report mentions production plans for the foldable prototype, which means that consumer models might get produced in early 2018. This would set the release date during the first half of 2018, in line with previous reports. Some said that production of foldable prototypes might actually start in Q4, but the latest report reveals that the date is much earlier. In any case, the date could be subject to change, depending on development and testing progress.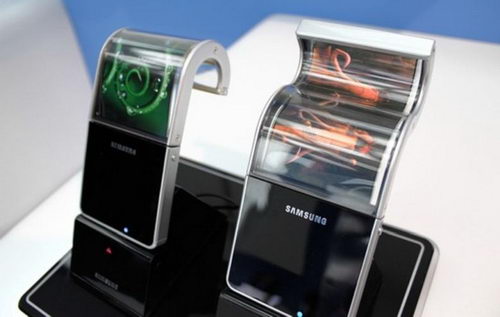 Samsung intends to produce thousands of prototypes and test quality and performance internally, while checking market reaction by supplying major partners with such devices, according to the report. Samsung will later decide whether to mass-produce foldable smartphones. Needless to say, Samsung doesn't afford another Galaxy Note 7 fiasco and might abandon plans to introduce the first foldable smartphone if performance results aren't satisfactory.
Samsung did showcase its foldable smartphone prototype at MWC 2017, to a very limited number of partners who were required to sign NDAs to keep the whole matter a secret. The report says that Samsung had intended to produce prototypes of such a smartphone in Q1 this year, but delayed the plan in order to provide an ultra-premium look to the phone.
Meanwhile, other smartphone makers are also working on such a technology. Apple already patented foldable iPhones, LG is developing a display that could fold in half, and even Chinese company Oppo showed off a prototype of a foldable phone.