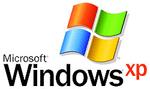 They say Apple is working hard to lock down iOS and restrict users from doing anything that could affect system stability or security.
And while nobody can deny this, there still are ways to do things that you wouldn't normally believe to be possible on a mobile phone, including installing old desktop operating systems. Such as Windows XP, that is.
YouTuber Hacking Jules posted a video showing Windows XP running on an iPhone 7 as part of a project whose purpose can't be anything else than proving that it's possible. At first glance, the video seems to be real, and the uploader has even included some iPhone information, such iOS version and settings, to prove it's not fake.
In case you're wondering how come it's possible to run Windows XP on an iPhone, it's all thanks to emulation software, in this case iBox, which is available on GitHub. Doing it, however, is not as easy as you'd be tempted to believe and getting Windows XP up and running takes more time than expected, despite the powerful hardware, mostly because of the old tech without support for an iPhone.
As you can see in the video below, Windows XP does boot on the iPhone, though it takes quite a lot of time, but performance is painfully slow to say the least. Of course, the mouse is controlled with touch, but this doesn't seem too accurate either, and it makes sense given the fact that the screen space is so small.
In the end, this project shows that it's possible to run old Windows on an iPhone, but this doesn't necessarily mean that you can actually make it your daily driver.
If you do love the idea of having a Windows phone, there's no better time to get one, as HP is paying up to $600 for an iPhone 7 when buying the company's Elite X3 with Windows 10 Mobile.