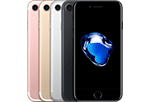 The barrage of iPhone-related rumors continues today, bringing us news about the battery capacity of the much talked about model that will sport an OLED panel made by Samsung.
This handset, probably to be called iPhone 8, will have around 2,700 mAh battery capacity while its dimensions will be very similar to those of the iPhone 7 from last year. That's quite a feat of engineering when you consider that the iPhone 7 has a 1,960 mAh battery and a 4.7-inch screen, while the iPhone 8 is expected to pack a 5.2" to 5.8" display. The new device will have around 38% more battery capacity compared to the iPhone 7.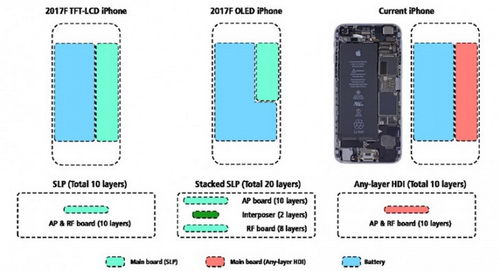 That is, of course, if this rumor pans out. The information comes from famous Apple rumor-monger Ming-Chi Kuo of KGI Securities. He has also shared the image you can see above, which describes how Apple is able to achieve the increased capacity in the iPhone 8 in such a small chassis size - namely, through the use of a stacked "substrate-like" PCB mainboard. This makes the board smaller overall, so there's more space for the battery inside the phone.
The iPhone 7s and 7s Plus which should be launching alongside the iPhone 8 will keep the LCD screens of their predecessors. Not only that, but since they apparently won't be using the new stacked PCB, their dimensions and battery sizes are expected to be very similar to those of the iPhone 7 and 7 Plus, respectively.
The stacked PCB design will result in 80% higher manufacturing costs for the iPhone 8, which paired with the high-price OLED panels used lends more and more credence to that rumor saying that this Apple smartphone will be the most expensive yet.