Google announced its two highly anticipated smartphones, the Pixel and Pixel XL, during an event held a few hours ago in San Francisco and pre-orders for the two devices are already live. Until a few weeks ago, though, the two phones were known as Nexus Sailfish and Marlin, but Google eventually decided to rebrand them.
The two Pixel smartphones have been at the center of attention for some time now, with many saying that Google might still work on upcoming Nexus phones. In fact, rumors from a few days ago were saying that a Nexus-branded Huawei tablet could be announced during the event.
That obviously didn't happen, and Google doesn't seem to have any plans to revive the Nexus line of devices, as the most recent Nexus 5X and Nexus 6P were pulled from the Google Store. The Verge also reports that Google officials have said the Nexus line is dead.
On the other hand, Pixel and Pixel XL smartphones are already available for pre-order on Google Store, Best Buy, and Verizon. The smartphones will be arriving on October 20.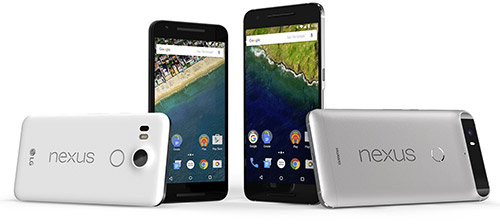 Google launched the Nexus program in 2010 with the Nexus One. Since then, the company released eight phones, four tablets and two media players in the series, all receiving relatively good reviews from critics.
Nexus is synonymous with Google devices running stock Android OS, which means they're the first to receive updates from the tech company. Nexus phones were a hit among people who wanted the cleanest Android experience on their phones, but the general public reception wasn't that high.
The Pixel phones are somewhat different from the Nexus line, but they don't bring many improvements and have limited availability. Many Nexus buyers might embrace the Pixel line, seeing how the under-the-hood experience is the same. Google's strategy now is to focus on Pixel smartphones, as they are the only handsets with Google Assistant incorporated and are said to have the best camera on a smartphone ever.