Biometric security is clearly starting to find more use in consumer products. This is because unlike regular passwords, you can't "guess" someone's fingerprint pattern or iris, thus making it more secure. So could it be possible that in the future, the transfer of sensitive information be done through the human body?
That's what researchers at the University of Washington are testing (via Engadget). The researchers have figured out a way in which they can send wireless signals from a touchpad or a screen to another device held in the other hand by using the human body as a conduit. To put it simply, it's almost like conducting static electricity, except in this case it would be more functional, so to speak.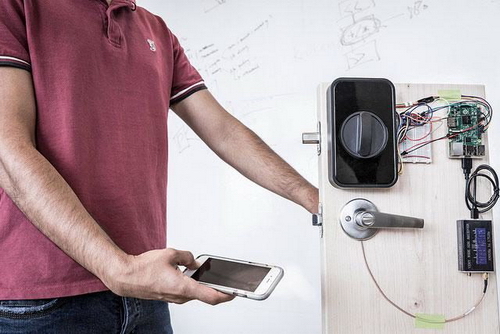 So what's the point of this? At the moment because there doesn't seem to be a standard when it comes to connected objects/IoT devices, some devices were found to unwittingly broadcast information, while some devices did not even bother with encryption. So by using the human body as a conduit, it could make certain devices safer.
For example it could be used to in smart locks where the user needs to hold the phone and touch the doorknob at the same time to be authenticated. It can also be used as a key for car door locks, or maybe even to start a car, or act as a secret key for wearables. Pretty cool, huh?