Microsoft's Band wearable is actually a decent product, albeit very limited. As Apple Watch dominates the smartwatch market with exciting features and apps, Band is essentially just a boring fitness wearable. While being focused isn't necessarily a bad thing, it is simply too expensive and uncomfortable for what it is. There were some significant quality issues too, such as the strap tearing.
Today, Microsoft essentially kills the Band. It has pulled the wearable from its stores, while also shocking the world by announcing a third-generation model will not be released in 2016. True, a Band 3 was never officially announced, but the Microsoft faithful were holding out hope for the holidays. Sadly, just like Windows 10 Mobile, it is time to bury the Band six feet under. Rest in Peace, little wearable!
Famed journalist Mary Jo Foley shares the following Microsoft comment.
We have sold through our existing Band 2 inventory and have no plans to release another Band device this year. We remain committed to supporting our Microsoft Band 2 customers through Microsoft Stores and our customer support channels and will continue to invest in the Microsoft Health platform, which is open to all hardware and apps partners across Windows, iOS, and Android devices.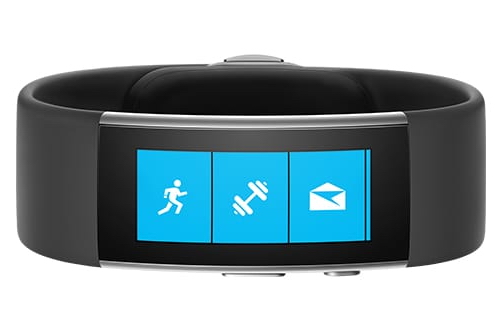 While that alone does not mean Band is dead, Microsoft has also removed the Band software development kit (SDK) download link today. All of this apparently follows Microsoft dissolving the software team behind the wearable. All signs point to death.
With all of that said, the cross-platform Microsoft Health service lives on -- for now. The Windows-maker has its work cut out for it, however, in convincing Android and iPhone users to embrace it. After all, Microsoft's track record in mobile is shaky -- why should consumers trust their health data to a platform that could eventually shut down?
Look, just like Windows 10 Mobile, most consumers simply do not want the Band, and that is OK. Microsoft tried something and it failed -- better than not trying at all. While Android and iOS continue to dominate mobile, and Apple Watch captures the imaginations of many, Microsoft is smart to cut its losses. The company can now focus more of its resources on its brilliant Windows 10 desktop operating system and Office 365 -- two of its biggest strengths.
As someone who has owned both the Band and Band 2, I have first-hand experience in its deficiencies. When looked at next to the Apple Watch, or even the lesser Android Wear, there is simply no comparison. Just like Windows 10 Mobile users, it is time for Band owners to move on. Hey, an iPhone and Apple Watch is a very satisfying combo!
Are you sad that Microsoft Band is essentially dead, or are you happy that the distraction is gone? Tell me in the comments.