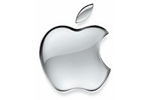 Apple introduced iOS 10 with much fanfare at its September 7 iPhone 7 launch event, but as soon as download links went live a few days later, users have started reporting battery life issues on the majority of iPhones.
Most often, older models such as the iPhone 5s are the ones suffering from poor battery life, but we've also seen owners of the iPhone 6 complaining of battery draining super fast after installing iOS 10. Reports involving iPhone 6s, be it the standard model or the Plus, are indicating better battery life, so it is mostly a problem affecting older models more often.
For the moment, iPhone 6s units here at Softpedia seem to be running fine on iOS 10, but complaints posted on reddit appear to be pointing to mixed performance after the update.
"My 6S has been down to 10-20% for several days in a row by 4 pm with only 2-3 hours of usage. Safari took 32% of my battery today in 39 minutes. I'm on iOS 10.0.1," one user explained.
"30% left after 2 hours of usage and 4 hours of standby. Used to charge every day. Now it's twice a day," another one added without mentioning the iPhone model he is using.
In the meantime, Apple is yet to publicly acknowledge the bug, and it's not yet clear if this is a widespread issue or not, but it goes without saying that a fix needs to be provided as soon as possible. We've heard that battery issues are mostly experienced on the iPhone 5s, but it turns out that other models are affected too.
Resetting the phone seems to be a possible workaround, but this obviously requires additional work, as users first need to back up their devices, reset them, and then restore the backup created with iTunes. Resetting, however, is also believed to fix other issues with iOS 10, so users who don't want to wait for a fix from Apple should consider this option.