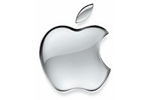 As expected, Apple has taken the wraps off of its next-generation iPhones at today's September product event. Apple confirmed the devices on Twitter with a post about the water-resistant nature of the iPhone 7 and iPhone 7 Plus. The post came down quickly as today's event rolled on, but it is screenshotted below.
The company later revealed the new devices would come in 32GB, 128 GB, and 256GB sizes. Prices start at $649/£599 for the iPhone 7 and $769/£719 for the iPhone 7 Plus. Pre-orders begin on Friday, September 9, and devices will ship on Friday, September 16. iOS 10 will arrive on September 13 to support the new releases.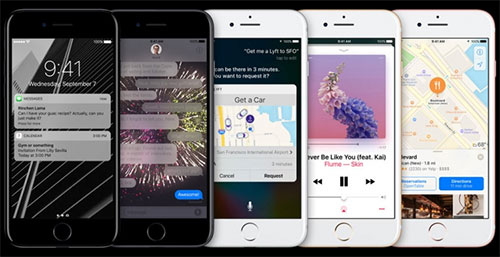 Perhaps as headline-grabbing, Apple also unveiled a new accessory to account for the disappearance of an analogue audio jack from its new devices. The new phones will come with Lightning-connecting earbuds and an adapter for 3.5mm headphones, but Apple will be pushing wireless headphones through a product called AirPods (sold separately from the iPhones for $159/£159; they arrive in October)..
In addition to the waterproof nature of the devices, Apple tweeted about the new camera setup before again removing the posts. The iPhone 7 Plus will feature a dual-camera setup providing "high optical res zoom at 2x." The iPhone 7 will not include the dual-setup, rather it will feature a 12MP camera that is "low-light-loving, optical-image-stabilizing, [and] wide color," according to the post.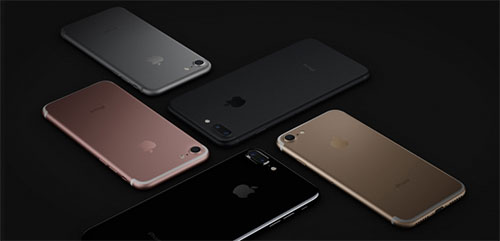 A fourth tweet, shown below in a promoted comment, also mentions stereo speakers and longer battery life for the new devices. According to Business Insider, the embedded videos also shared a release date of September 16.
Schiller next turned to audio. Overall, a new stereo speaker setup relies on one speaker up top with the other on the bottom of the device. Schiller said this will be twice as loud as the 6S and 6S Plus while also providing increased dynamic range. As rumored, the VP soon confirmed the analogue audio jack would be disappearing in the new iPhones. Instead, new (mercifully included with a phone purchase) earbuds will connect using Lightning. Apple will also include a 3.5mm adapter with new phones. Schiller said new features are simply jockeying for space in updated iPhones, and the company "can't justify a single use port." Lightning will instead be able to adapt old devices and drive new ones, plus the company has a vision for audio's future—wireless.
Schiller went on to describe the new AirPods. "Up 'til now, no one has tried to deliver a wireless experience between your devices and your headphones that fixes the things that are currently difficult to do," he said. "This is part of a wireless future we've been working toward for many years."
The new wireless buds are made possible with the Apple W1 chip, Schiller said. According to the demo video, the new accessory should provide "intelligent, high-efficiency playback over a consistent, reliable connection" as such. Among its features, the buds can reportedly last five hours on a single charge (though a charging case can provide 24 hours of battery life, according to the company). The AirPods only play when in-ear thanks to IR detecting the accessory, and users can access Siri through a simple double tap. When used for conversations, voice accelerometers detect the source of your voice, and beam-forming mics reduce external noise, according to Apple. The new AirPods aren't included with new phones, instead they will cost $159 and arrive in late October.