Samsung has officially announced that it has suspended sales of Galaxy Note 7, having discovered faults in battery cell in 35 units out of 1 million sold, and offered to exchange all phones for entirely new ones.

"In response to recently reported cases of the new Galaxy Note7, we conducted a thorough investigation and found a battery cell issue, "Samsung said.

"..because our customers' safety is an absolute priority at Samsung, we have stopped sales of the Galaxy Note7," the company added.

For Samsung's customers who already have Galaxy Note7 devices, the company will voluntarily replace their current device with a new one over the coming weeks.

The major US carriers have already provided information on what they will do for customers (AT&T, Sprint, T-Mobile, Verizon).

Samsung's US Product Exchange Program will offer consumers the following choices:
Exchange current Galaxy Note7 device with a new Galaxy Note7 (as early as next week)
Exchange current Galaxy Note7 for a Galaxy S7 or Galaxy S7 edge and replacement of any Note7 specific accessories with a refund of the price difference between devices
Samsung says it's offering a $25 gift card or bill credit from "select carriers" when swapping for a new device through the replacement program. Owners should contact the retailer where they purchased the device, or call 1-800-SAMSUNG for more information.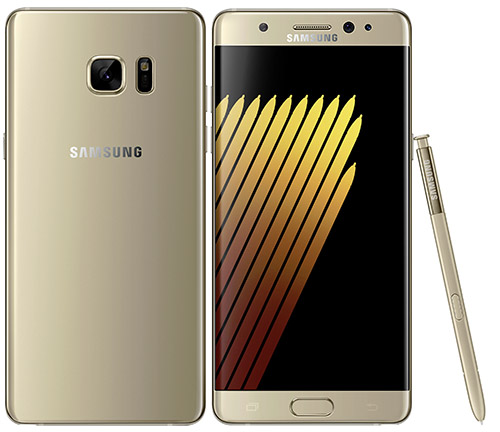 Samsung is estimated to have sold about 1 million units in Galaxy Note 7 - 400,000 in Korea and 500,000 in North American region since its release on August 19. Shipments had been delayed to other regions due to overwhelming pre-orders.