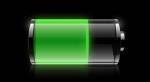 SolidEnergy Systems, a company founded by MIT alumnus Qichao Hu, is preparing to launch a new Lithium-Ion battery that doubles the capacity of existing Lithium-Ion models, while also having a smaller size.
Hu discovered and prototyped his new battery model while a student at MIT, where he also founded his company in 2012, after winning an MIT $100K Entrepreneurship Competition's Accelerator Contest.
Since his early days at MIT and up to this point, Hu has been able to carry out a series of experiments allowing him to create a commercially viable battery that his company plans to start producing as early as 2017.
The new battery will first be integrated with drones, but future models will eventually reach smartphones and other portable devices.
The new battery is unique because of several characteristics. First, the researcher replaced the liquid and gel-based electrolyte solutions that reside between the cathode (positive electrode) and the anode (negative electrode), which is responsible for the chemical reactions that generate the electrical current when the battery is in use and store power when the battery is charged.
In older Lithium-Ion models, the electrolyte was in the habit of heating and sometimes catching fire, leading to physical damage to end users.
Hu also developed a ultrathin Lithium metal foil that replaced the solid bar anode, cutting down the battery's size, but which also worked properly only at high temperatures of 80 degrees Celsius and above, creating more risk for users.
Hu fixed the high-temperature problem by creating a mixed liquid-solid electrolyte. First, he experimented and found a way to make the ultrathin Lithium metal anode run at room temperature by coating it with a thin solid electrolyte that doesn't need a high temperature to run.
The researcher then created a novel quasi-ionic liquid electrolyte that doubled the battery's capacity. These two electrolyte designs put together led to the creation of batteries that stored more energy and were smaller.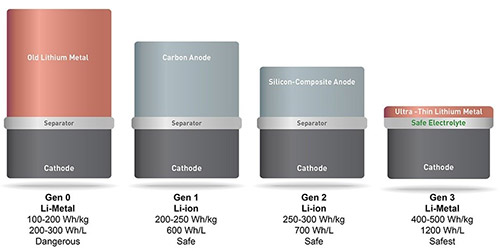 But what made Hu's design special was the fact that it doesn't need special equipment and environments to be manufactured in mass numbers.
For the past three years, Hu has been producing his prototypes using the facilities of A123, a battery manufacturer that filed for bankruptcy.
Hu's battery design is smaller, stores more power, has a lower fire safety risk, and can be produced with existing tools, providing the perfect alternative to replace current Lithium-Ion models.
Also this week, researchers from Switzerland announced the discovery of a new battery design breakthrough that uses Lithium and Garnet for the battery's electrolyte, allowing them to create batteries that don't catch fire as old Lithium-Ion models that use liquid or gel-based electrolytes.