With just a few days away from unveiling the Galaxy Note 7, it seems that Samsung is already working on other exciting projects too. Among them is the new Exynos processor, which has just recently shown up on India's import/export website Zauba.
Exynos 8895 has appeared on a listing on India's website Zauba (via PhoneArena), and it seems that the company has imported the processor for testing in the country. Samsung's current high-end chipset is the Exynos 8890, which is found on its flagship line, the Galaxy S7 and Galaxy S7 edge.
In addition, the processor will be incorporated into the company's highly anticipated Galaxy Note 7, according to recent leaks. The smartphone is said to be unveiled next week, on August 2.
Technical specifications for the upcoming Exynos 8895 aren't available at this point, but some say that the new processor will be used on handsets scheduled to be released next year, including the Galaxy S8. This means that we could see the new Exynos 8895 in action in early 2017.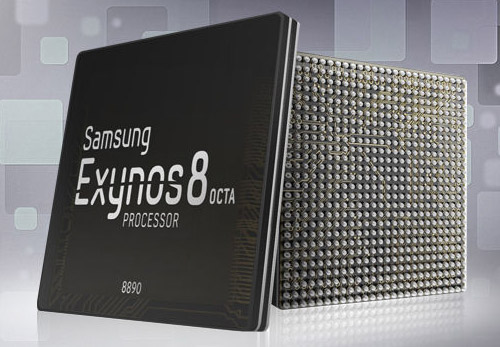 Meanwhile, Samsung is still using its current chipset, the Exynos 8890, which will power Note 7 smartphones in some regions, while Snapdragon 820 will be used in others. Samsung decided to go with the Snapdragon 820 chipset on its upcoming flagship, although Qualcomm did release its latest Snapdragon 821 just a few weeks ago.
Nevertheless, Snapdragon 821 is built upon the specifications and technology of its predecessor, the SD 820. However, the SD 821 offers between 10 and 25% improved clock speed, and the speed of the high-performance cluster on the Snapdragon 821 also rose to 2.4GHz from 2.2GHz.
In addition, the battery saving cluster on the Snapdragon 820 was 1.6GHz, and it rose to 2.0GHz on the Snapdragon 821 Soc. Qualcomm is expected to unveil the next Snapdragon 830 processor in late 2016 or early 2017.