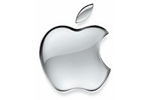 Yesterday we finally got a closer look at the dual cameras expected to be used on the iPhone 7, and now new information coming from China points to a different plan that Apple might embrace as far as the headphone jack is concerned.
One of the most frequent iPhone 7 rumors is that Apple could remove the 3.5mm audio jack to replace it with an all-purpose Lightning port, so this means that the device will require new EarPods or at least an adapter for those who want to use their old headphones with the handset.
But information coming from China's Rock Fix (via Engadget) claims that Apple is actually planning two different variants of the iPhone 7 with a 4.7-inch screen - one with a headphone jack and another one without it.
Basically, Apple could launch three different iPhones in September, two with a 4.7-inch screen and one with a 5.5-inch display, also known as the Plus.
As far as the two are concerned, they will be pretty identical in terms of look, dimensions, and features, and there'll be just one big difference: one will come with a headphone jack while the other one won't. This could also be an explanation for the conflicting reports that we've seen in the last couple of months, as some have said that Apple is expected to remove the headphone jack while others have indicated that the company wants to keep it.