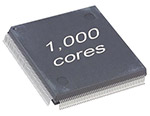 Researchers from the University of California, Davis, Department of Electrical and Computer Engineering, unveiled last week a microchip that contains 1,000 independent programmable processors, called KiloCore.
The chip holds 621 million transistors, and according to their tests, KiloCore is capable of handling 1,78 trillion instructions per second. Each processor runs at an average maximum clock frequency of 1.78 GHz.
KiloCore is the first-ever microchip that features 1,000 processors. Previously, other attempts to build mega processors didn't surpass the 300 mark.
UC Davis researchers had help from the IBM team, who fabricated the KiloCore using their 32 nm CMOS (Complementary Metal–Oxide–Semiconductor) technology.
Each of the 1,000 processors can run independently of the others and will shut down when not computing user data. This feature will save power, which indirectly reduces the temperature inside the core.
This multi-core chip is so energy-efficient that researchers say it could execute 115 billion instructions per second while being powered by one single AA battery.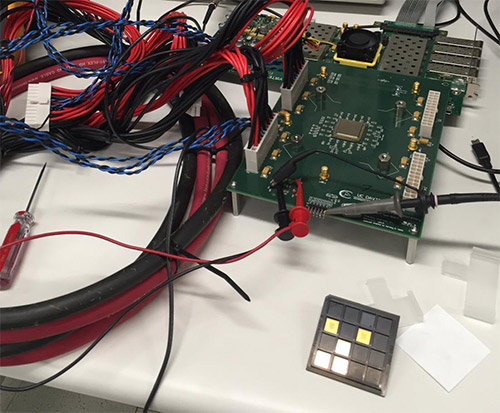 Even if the chip runs 100 times more efficiently than any laptop processor, KiloCore is more fitted to equip supercomputers found in data centers, used for large-scale data mining and data processing operations.
The chip has faired well until now, but it still needs to go through more thorough testing before being launched into production as a stock chip for real-world data center computers.
The UC Davis researchers have even created a special compiler, along with an automatic program mapping tool that other developers can use to create apps that work on top of the chip.
KiloCore was unveiled last week at the 2016 Symposium on VLSI Technology and Circuits, so you might want to keep an eye on YouTube in the foreseeable future for the KiloCore's presentation video.